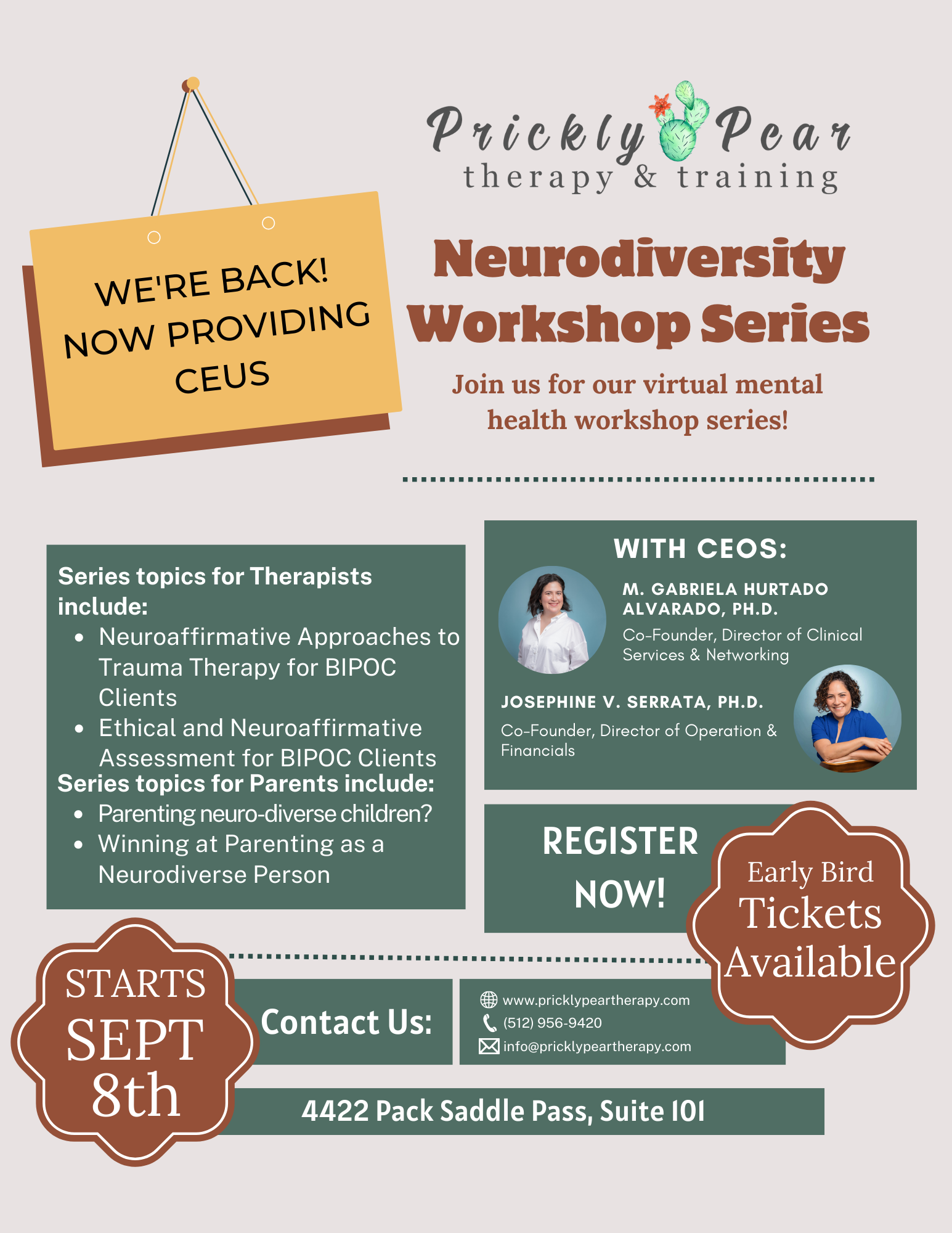 Neurodiversity Workshop Series Pt. 1: Neuroaffirmative Approaches to Trauma Therapy for BIPOC Clients
Title: Neuroaffirmative Approaches to Trauma Therapy for BIPOC Clients
This virtual presentation will discuss the framework and components of commonly used trauma interventions (RO-DBT, DBT, ACT, SE) and their use, when appropriate, including adaptations of these interventions to individual needs from an affirmative perspective.
Attendees will build an understanding of contextual factors that are necessary to consider in therapy.
Attendees will learn strategies to build a collaborative, non-judgemental, flexible, and validating environment for their clients.
Attendees will learn the adaptations needed to provide neuroaffirmative therapy services.
CEU Add-on Option
This event has an optional CEU add-on, which must be purchased separately.
Disclaimer: Zessio events are not a replacement for therapy and are intended for educational purposes only. Zessio events are not intended to provide medical, mental health, or professional advice and Zessio does not endorse such advice offered by anyone using the platform. If you need immediate emotional support, contact the 988 suicide and crisis lifeline. The Lifeline provides 24/7, free, and confidential support for people in distress, prevention and crisis resources for you or your loved ones, and best practices for professionals in the United States.