We believe better mental health is made possible by collective empowerment and needs to be accessible to everyone!
Our mission is built upon a fundamental cornerstone: to empower people with the resources that help them fortify their mental health.
We believe in our ability to make true, lasting impact in the lives of others through the power of shared knowledge. All aspects of our mission is shaped by this guiding purpose. At its core, our mission isn't about us; it's about the people we serve. Our mission informs our identity.
Mandi and Sapna are the co-founders of Zessio. They envision a world in which all people, regardless of their socioeconomic, educational, cultural, or personal background have access to the tools to strengthen their mental health.
Mandi Roarke
M.A., LMFT
Mandi Roarke is a Licensed Marriage and Family Therapist in Austin, TX. Mandi is a collaborative therapist and considers her work in mental health as a partnership where each person is an equal and belongs.

In her experience in the mental health world, she's learned how 90% of change happens outside of therapy. A believer in human potential and a growth mindset, Mandi co-founded Zessio to help more people in this space between therapy and everyday life.
Mandi has an unwavering belief in the power each individual holds within themselves and Zessio was born to help people tap into that power, becoming more empowered in their mental health journeys.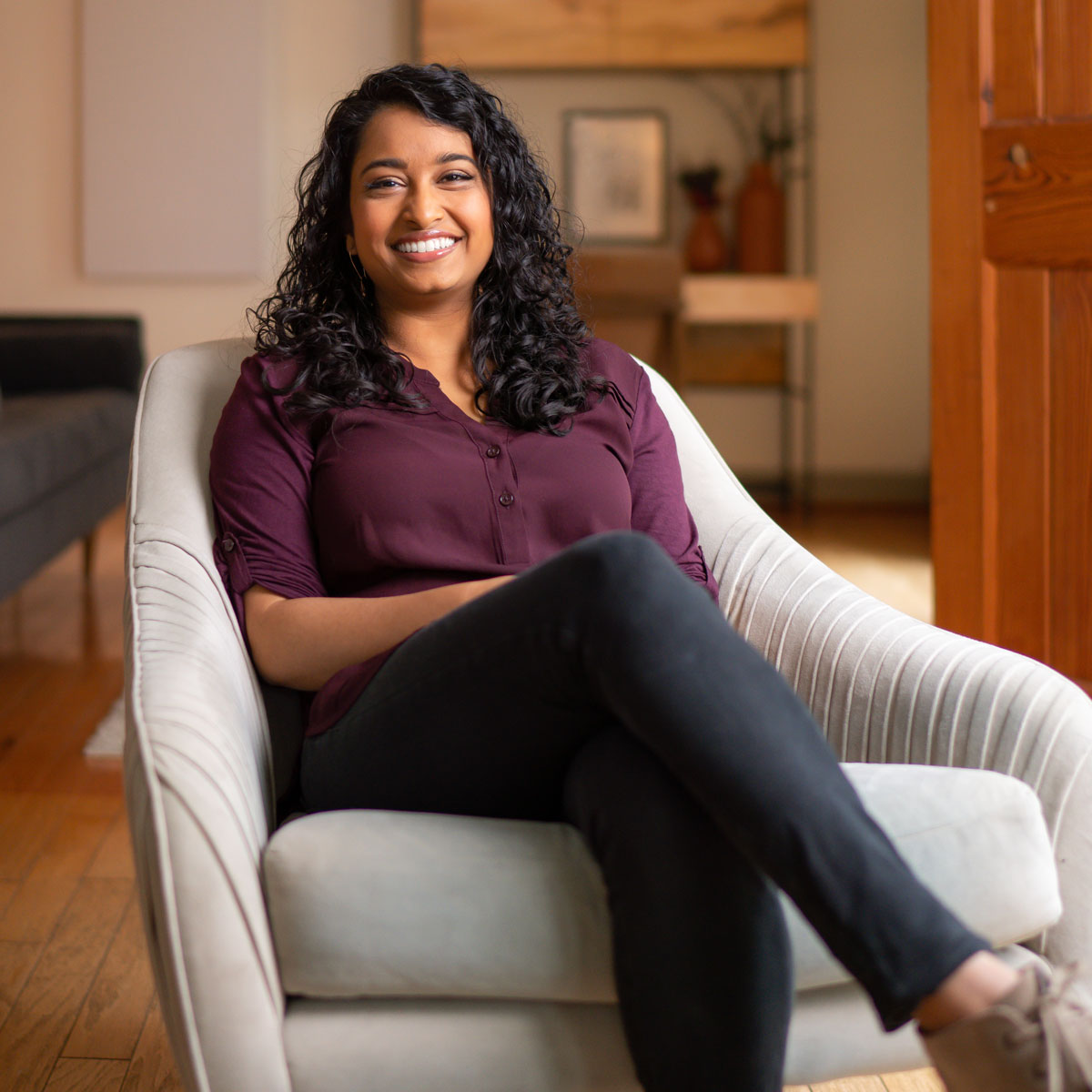 Sapna Srivastava
M.MFT, RMFTI
Sapna has a Master's in Marriage and Family Therapy and is a registered marriage and Family Therapy Intern from Austin, TX, and current doctoral candidate in marriage and family therapy at Florida State University. Both clinically and in her research, Sapna is particularly passionate about increasing access to quality mental health care services and resources, particularly for underserved and underrepresented communities.

Zessio was co-founded in alignment with Sapna's professional hopes of helping to normalizing mental health care across communities, increasing access to knowledge and care, and helping bridge the gap between researchers and clinicians so that clinicians may continue better serving their clients with the most up-to-date research in hand. Sapna's goal is to help people feel accepted and supported in writing their own story. She hopes individuals, couples, and families are empowered knowing they have the abilities and resources to create the life and relationships they strive toward.
We know that working together is the only way to bring the mission of better mental health to all.